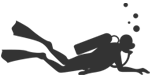 A Full Service Scuba Shop
Training
Online Courses through PADI
Practical in-water instruction and training with us.
Courses
Services
Maintain, repair and service your equipment with us!
Learn More
News
Advanced Open Water Course
Dive Bimini, the most amazing reefs in Bahamas in October 2021
SCUBA Dive up to 20 dives in the Bahamas!
Location
529 Upper Sherman Ave, Hamilton, ON.